Top Stories
The Oklahoma State Department of Health reported on Monday 663 new cases of COVID-19, bringing the state's total to 117,399. New case counts on Mondays are typically lower than other days. On Saturday, the state set another record for new cases, with 1,829. That broke the previous high of 1,628 set on Thursday. Tulsa County had 108 of Monday's cases. Its total now stands at 21,692, second to Oklahoma County's 23,726. The state's seven-day average of new cases, which shows the trend in...
Read More
Oklahoma employers will be paying more in unemployment taxes next year. The Oklahoma Employment Security Commission is raising the rate from a range of 0.01 to 5.5% to a range of 0.03 to 7.5%. OESC Executive Director Shelley Zumwalt told lawmakers during an interim study last week higher rates may not be enough on their own to keep the state's unemployment trust fund solvent. "The fund is predicted to receive $550 million to $600 million from employer fees in calendar year 2021. The fund has...
Read More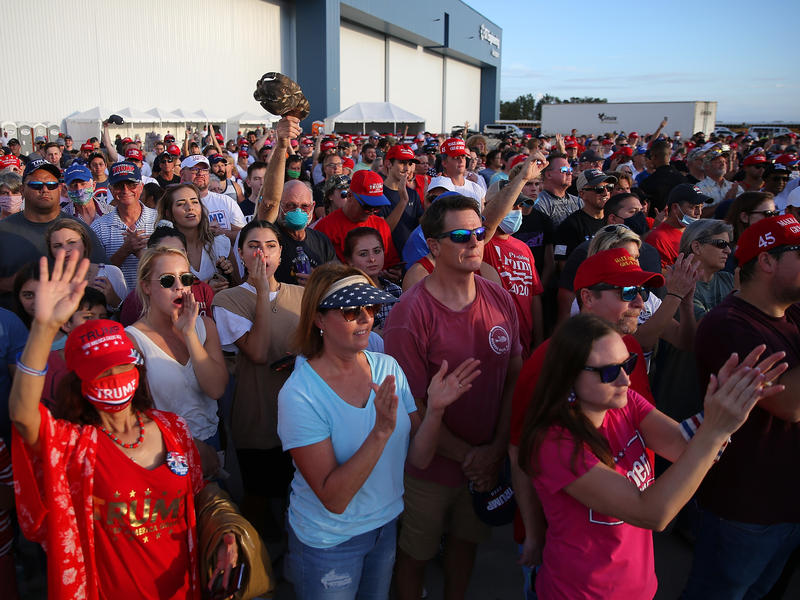 President Trump is closing out his campaign for reelection way behind in fundraising and trailing in the polls, both nationally and key swing states. Nearly 60 million people have already voted and time is running out before Nov. 3, Election Day. His campaign claims to be in a good position, citing an army of volunteers and the large crowds Trump has drawn even in the middle of a pandemic with surging coronavirus cases. But you don't need a top secret campaign memo to see where Trump is...
Read More
Join us for All This Jazz on Saturday night, the 24th, right here on KWGS-FM / Public Radio Tulsa. It'll be three solid hours of can't-miss modern/recent/classic jazz, from 9pm till midnight! And in the 3rd and thematic hour of our show, running from 11pm to 12am, our theme will be Live Recordings . Hearing live music at a concert hall, nightclub, festival, or the like can be, alas, an experience that's hard to come by these days…. But we can (and we will!) still gather here in Radioland to...
Read More
StudioTulsa