Top Stories
The Oklahoma State Department of Health on Tuesday asked all vaccine sites across the state to immediately stop giving doses of the Johnson & Johnson COVID-19 vaccine. Earlier Tuesday, the Centers for Disease Control and Prevention and the U.S. Food and Drug Administration recommended pausing use of the single-dose vaccine while an investigation is conducted into reports of apparently rare, potentially dangerous blood clots. "Out of an abundance of caution, we have asked all of our...
Read More
Several Tulsa-area school boards voted Monday to let their districts' attorneys challenge the State Board of Education's decision to give charter schools an equal share of state funding. The state board voted 4–3 last month to settle a lawsuit with the Oklahoma Public Charter School Association claiming charter schools are due an equal share of state revenues. The board's resolution would let charter schools receive funding from state gross production, motor vehicle and rural electrification...
Read More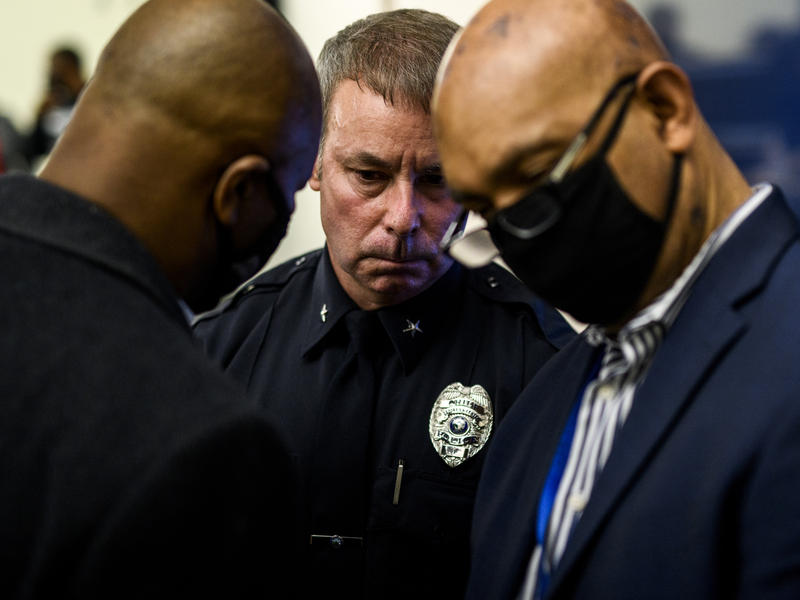 Updated April 13, 2021 at 2:57 PM ET Kim Potter, the Brooklyn Center, Minn., police officer who shot and killed Daunte Wright, has resigned. Potter had served 26 years on the force before the fatal encounter Sunday where officials said she mistakenly fired her handgun instead of her Taser. Police Chief Tim Gannon, who on Monday released the body camera footage and characterized the shooting as an "accidental discharge," has also stepped down. Brooklyn Center Mayor Mike Elliott announced the...
Read More