Top Stories
Freedom of speech and the freedom to gather clashed last night at Tulsa's Veteran's Park. A rally supporting President Trump's fight to avoid impeachment was met with demonstrators denouncing the President and his policies. The anti-Trump demonstrators said they were upset about the President's order to withdraw U.S. Troops from Kurdish areas of Syria. There was some pushing and shoving, especially after the anti-Trump faction unfurled an anti-fascist flag. The crowd dispersed peacefully.
Read More
The State of Oklahoma Archaeological Survey based at the University of Oklahoma, has completed the geophysical and scanning work at two of the three sites that were originally identified for initial scanning based on data and historian reports from the 2001 State Commissioned Report of the 1921 Tulsa Race Massacre . With Oaklawn Cemetery and Newblock Park complete, the City of Tulsa will work with Rolling Oaks Memorial Gardens Cemetery and OAS to schedule scanning at the remaining site in the...
Read More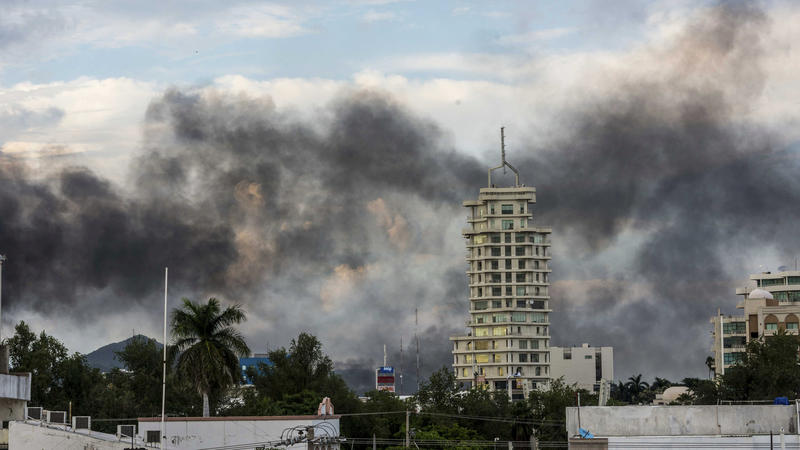 Updated at 10 a.m. ET Heavily armed gunmen went on a shooting rampage through the city of Culiacán, the capital of Sinaloa state on Mexico's Pacific coast, battling security forces after authorities attempted to arrest a son of imprisoned drug lord Joaquín "El Chapo" Guzmán. The gunfire from what appeared to be sniper rifles and truck-mounted machine guns sent residents of the western city scrambling for cover. Burning vehicles littered the streets as the gunmen faced off against the National...
Read More