Top Stories
TULSA, Okla. (AP) — The commission formed to observe the 100th anniversary of the Tulsa Race Massacre announced Friday that it had booted Oklahoma Gov. Kevin Stitt from his seat on the panel a week after he signed a bill outlawing the teaching of some race and racism concepts in public schools. A statement from the commission did not indicate the reason for the parting, and a spokeswoman said the commission had no further comment. However, commission project manager Phil Armstrong this week...
Read More
As Oklahoma lawmakers start to consider this session's budget bills, a Senate panel advanced a proposal Friday to institute a five-year waiting period for new state residents in need of comprehensive services for kids and adults with intellectual disabilities. Senate Appropriations Chairman Roger Thompson (R-Okemah) said the waiting period is needed while the Department of Human Services reviews its 13-year waiting list for the programs, or roughly 6,000 applicants. Thompson said DHS has...
Read More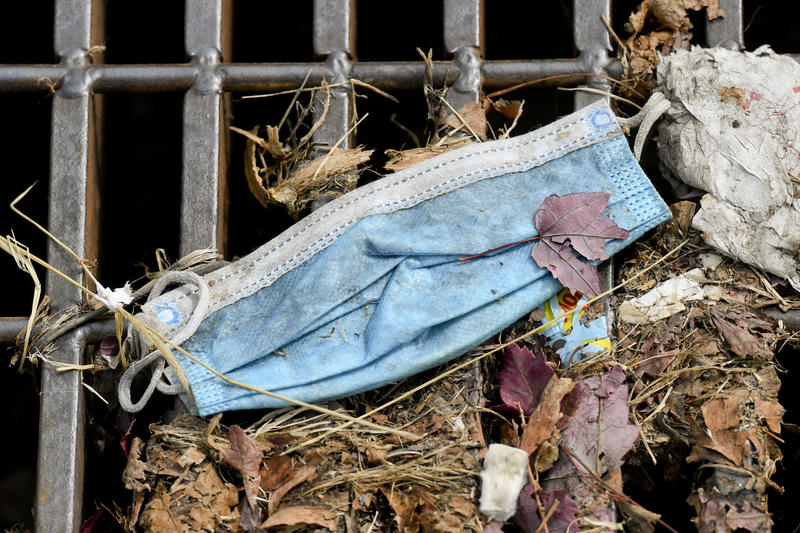 Updated May 15, 2021 at 6:44 PM ET If you're fully vaccinated against COVID-19 (as in, you've gotten all your shots and waited two weeks), the U.S. Centers for Disease Control and Prevention announced Thursday , you can mostly go ahead and stop wearing your mask and stop social distancing — inside and out. "Fully vaccinated people can resume activities without wearing a mask or physically distancing, except where required by federal, state, local, tribal or territorial laws, rules and...
Read More
Listen for the next All This Jazz broadcast, airing Saturday the 15th on Public Radio 89.5 KWGS-FM. We'll be on the air (and streaming online at kwgs.org ) from 9pm till midnight…and we'll offer an all-aces playlist of modern jazz, both recent and classic, across a range of styles. Also, in the 3rd and thematic hour of our program -- running from 11pm to 12am -- our special focus will be "Jazz Players, Classical Pieces." Tune in for classical works being interpreted by Paul Desmond, Miles...
Read More
StudioTulsa