Top Stories
Hundreds of Tulsans participated in a local demonstration on Saturday calling for policing reform, joining protesters in cities across the U.S. speaking out against recent killings of black men and women by white men and police. Organizers of the "We Can't Breathe" peaceful protest said the deaths of Ahmaud Arbery, Breonna Taylor and George Floyd brought racism in America to the forefront and renewed the call for justice and true reform. "Here in Tulsa, we know this pain all too well. We have...
Read More
OKLAHOMA CITY (AP) — Oklahoma Gov. Kevin Stitt's administration is scrapping a plan to expand Medicaid on July 1, citing a lack of state funding. The state's Medicaid Director Melody Anthony notified the U.S. Department of Health and Human Services in a letter Thursday that the state was withdrawing its proposal. The Stitt administration pushed for the expansion in March, but after the Legislature narrowly passed bills to help pay for the state's share, including one that increased a fee that...
Read More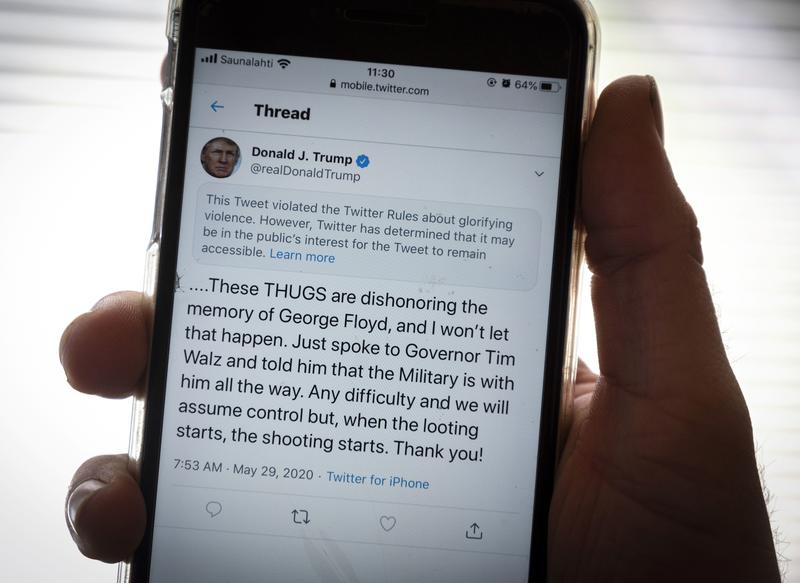 Updated: 6:45 p.m. ET President Trump told reporters Friday evening that he didn't know the racially charged history behind the phrase "when the looting starts, the shooting starts." Trump tweeted the phrase Friday morning in reference to the clashes between protesters and police in Minneapolis following George Floyd's death . It dates back to the civil rights era and is known to have been invoked by a white police chief cracking down on protests and a segregationist politician. Twitter took...
Read More
Tune in for the next broadcast of All This Jazz, starting at 9pm on Saturday the 30th, right here on KWGS-FM / Public Radio Tulsa. It'll be three hours of can't-miss modern jazz…all of it selected and presented by an actual person (rather than a robot)! And in the thematic, 11pm hour of our show, on this last weekend of the month, our focus will be May Birthdays. Thus we'll hear from Cecil McBee, Dee Dee Bridgewater, Eddy Louiss, Woody Herman, Christian McBride (shown here), and more. And...
Read More
StudioTulsa