Top Stories
The Oklahoma National Guard presents its highest civilian honor to emergency personnel in a Muskogee County town. Major General Michael Thompson presented the "Thunderbird Medal", Saturday, to a group of first responders in Braggs. The award was for their performance during last spring's devastating flooding. The flooding cut off the town and left it as a rural island for days.
Read More
A Tulsa doctor and two of his former employees are facing federal charges tied to the deaths of three patients who authorities allege were given medically unnecessary opioid drugs. Dr. Christopher Moses and clinic employees Melisa Million and Kay Speir had earlier this year been charged with illegally dispensing opioid drugs from 2010 to 2018. In a superseding indictment announced on Friday by federal prosecutors in Tulsa, the three now face additional charges of distributing Fentanyl,...
Read More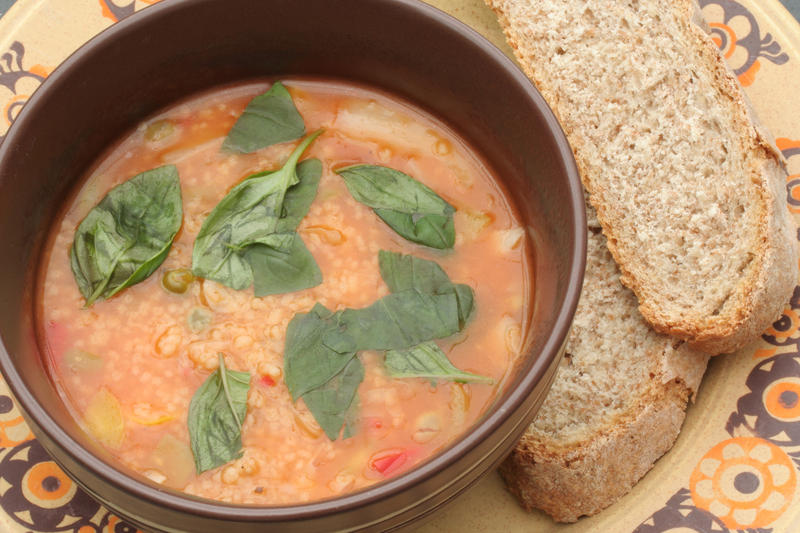 Bring in some soup. The unusual homework assignment at London's Eden Primary School was for a science week project cooked up by parent Jake Baum . He's a professor of cell biology and infectious diseases at Imperial College London, and his lab's job is to find new ways to combat malaria, which kills half a million children each year. Baum figured he could teach young students about the process of medical research through something both tasty and understandable: the go-to soup recipes their...
Read More
Join us for All This Jazz, starting at 9pm on Saturday the 7th, right here on KWGS / Public Radio Tulsa. It'll be three solid hours of can't-miss modern jazz...all of it lovingly chosen and presented by a person (rather than an algorithm or robot)! Also, in the 3rd and thematic hour of our show, running from 11pm till midnight, our focus will be A Decade in Jazz: 2010-2019. Thus we'll hear magnificent cuts from various jazz albums released over the past ten years, including Kamasi Washington...
Read More
StudioTulsa