Top Stories
Researchers at Oaklawn Cemetery made a big discovery Wednesday, the third day of their second round of searching for victims of the 1921 Tulsa Race Massacre. "What we were finding was an indication that we were inside a large area, a big excavation area, a large hole that had been excavated and into which several individuals have been placed inside of coffins and buried in that location. This constitutes a mass grave," said State Archaeologist Kary Stackelbeck. Researchers have found at least...
Read More
Tulsa County District Attorney Steve Kunzweiler said Wednesday that his office has declined requests from the Tulsa Police Department to bring charges against individuals alleged to have painted "Black Lives Matter" messages on city streets. "After reviewing the facts and the law associated with the submitted reports, our office declined to file state charges - which involved the potential for both misdemeanor and felony crimes," Kunzweiler said in a statement about his decision, which was...
Read More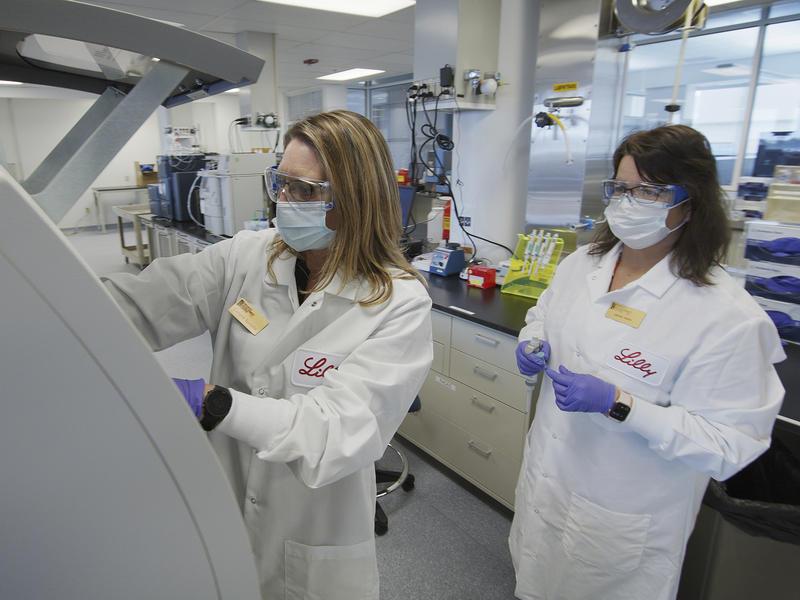 The Food and Drug Administration is evaluating two potential drugs that could help keep people healthy after they've been infected with the coronavirus. So far, there's no clear system to make sure they would be allocated fairly or how to pay for these expensive drugs over the long haul. "Demand is going to far outstrip supply here," says Rena Conti at Boston University's Questrom School of Business. Even though manufacturers are gearing up to produce more than a million doses before the end...
Read More