Top Stories
OKLAHOMA CITY (AP) — The president of the Oklahoma Medical Association said Tuesday that talks with Gov. Kevin Stitt show no sign that a special legislative session is in the offing to overturn a law banning schools from mandating masks. "We have been talking and chatting with the governor and also discussing with some of the legislators," but with no indication of a desire to overturn the law, said Dr. Mary Clarke. "Who knows what will happen next week, but right now we don't think there'll...
Read More
The commissioners of the Pac-12 and Big 12 met Tuesday to discuss how the conferences might benefit from working together or maybe even merging. Two people with knowledge of the meeting said Big 12 Commissioner Bob Bowlsby and George Kliavkoff from the Pac-12 were discussing the potential for strategic planning between the two conferences. The people spoke to The Associated Press on condition of anonymity because the leagues were not immediately sharing details of internal discussions. The...
Read More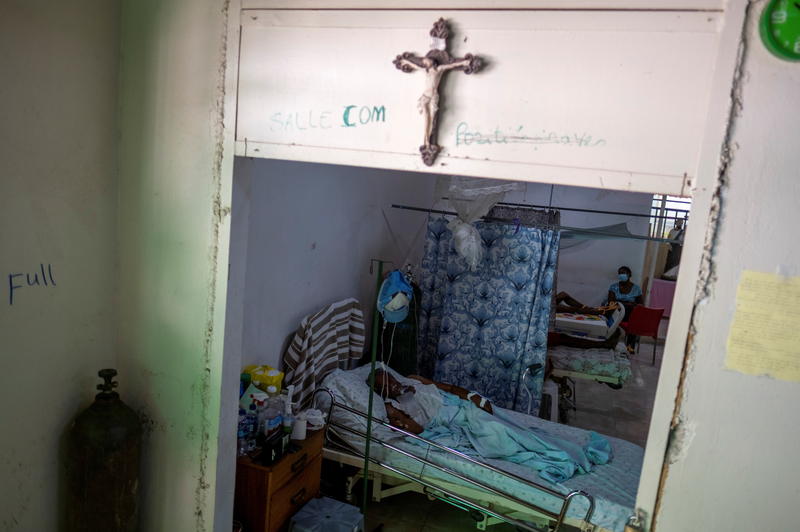 In the wake of one of the most devastating moments in Haiti's arduous history, there has been a bright spot. One week after Haiti's president was assassinated, the country's first shipment of COVID-19 vaccines finally arrived. President Jovenel Moïse was shot a dozen times in his private residence on July 7. Despite the political chaos, social disruption and a national " state of siege " that followed the killing, Haiti has now launched a mass COVID-19 immunization drive for health care...
Read More