Top Stories
Top University of Tulsa administrators are the subject of a faculty confidence vote on Wednesday. All of TU's more than 300 full-time faculty members are eligible for the vote of confidence in President Gerard Clancy and Provost Janet Levit, held by the university's chapter of the American Association of University Professors. It will be held in the McFarlin Library atrium from 10 a.m. to 6 p.m. and done by secret ballot. The vote comes after Clancy announced trustees are fully behind the...
Read More
It was to have been a learning experience for the Mannford Police Chief and one of his officers. Instead it turned into murder. Chief Lucky Miller and Officer Michael Nealey were attending a law enforcement conference at Pensacola, Florida when they got into a fight overnight and Chief Miller was killed. The Escambia County, Florida Sheriff's spokeswoman Amber Southard says they are holding Nealey for the Chief's murder.
Read More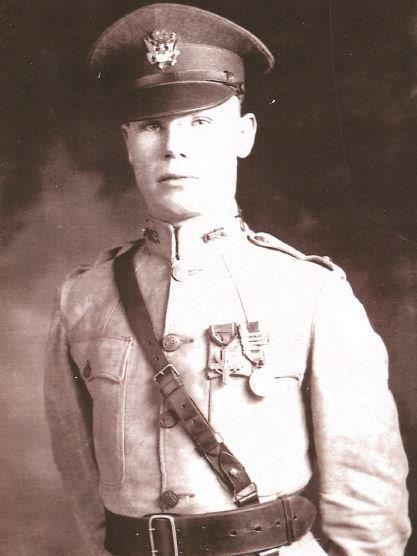 In the United Kingdom, Veterans Day is celebrated with red paper poppies pinned to lapels in remembrance of those who served in World War I. The practice caught on after the bloody battlefields of France bloomed with red poppies following the war. Every year, British people wear these red flower pins for about a month leading up to Nov. 11, and buying one of these paper flowers funds veterans groups. The U.K. memorializes the end of World War I with purpose and style. Veterans Day began as a...
Read More
Listen for the next All This Jazz, starting at 9pm on Saturday the 9th, right here on KWGS / Public Radio Tulsa. It'll be a rebroadcast of a dandy show from 2017, and our third-hour theme (running from 11pm till midnight) will be Jazz for Veterans Day. So we'll hear from an enticing array of jazz greats who've served this country over the decades, from Percy Heath and Cedar Walton to Dave Bruckeck and Glenn Miller (shown here). And elsewhere in our show, we'll dig the music of Stan Kenton,...
Read More
StudioTulsa