Top Stories
Oklahoma's former state epidemiologist is part of a coalition sounding the alarm on the coronavirus pandemic heading into the holiday season. OU College of Public Health professor Dr. Aaron Wendelboe said just since Oct. 1, cases in Oklahoma are up 100%, deaths 60% and hospitalizations 140%. "We're expected to double again by Dec. 15 — that's less than a month — which represents an estimated 175% increase by New Years Day. Our state is already facing record hospitalizations and deaths. If we...
Read More
The Oklahoma State Department of Health reported on Tuesday 2,736 new cases of COVID-19, bringing the state's total to 180,610. Tulsa County had 417 of Tuesday's new cases. Its total now stands at 30,917, second to Oklahoma County's 36,880. The state's seven-day average of new cases, which shows the trend in infections, jumped from 3,002 to 3,172, its second straight new record and sixth in the past seven days. Oct. 5 was the last time the seven-day average was below 1,000. Tulsa County's...
Read More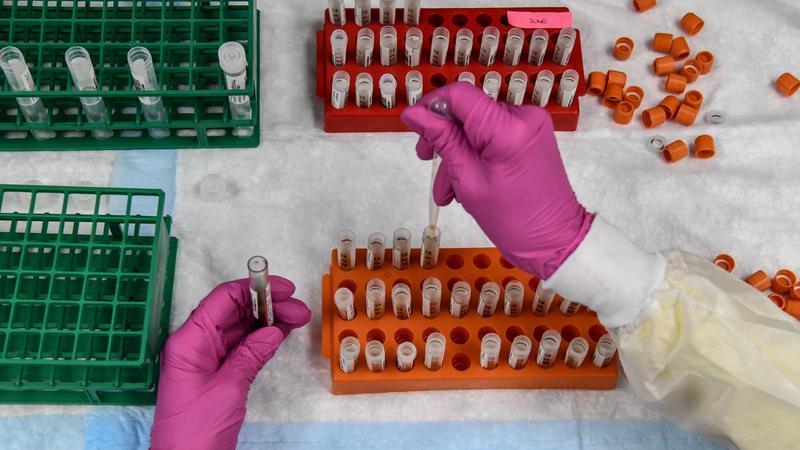 As coronavirus cases continue to surge both in the U.S . and around the world , there's promising news on the vaccine front. Pharmaceutical companies Pfizer , Moderna and, more recently, AstraZeneca have all announced that their vaccines have shown better-than-expected results. Dr. Peter Hotez, co-director of the Center for Vaccine Development at Texas Children's Hospital, says that a vaccine release could begin for selected populations by the middle of December — and that a broader...
Read More