Change of Heart for Taylor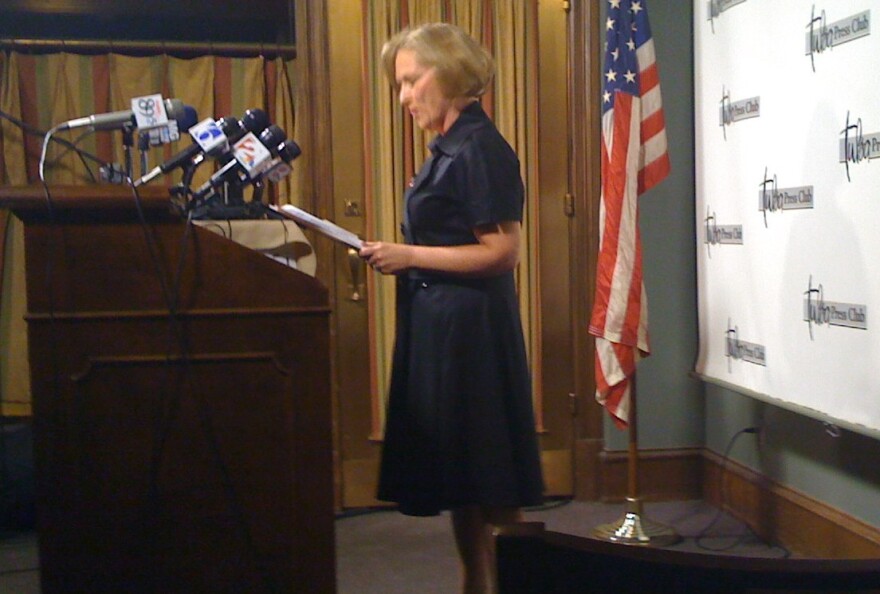 By Listen to Mayor Taylor's full statement
http://stream.publicbroadcasting.net/production/mp3/kwgs/local-kwgs-841445.mp3
Tulsa, OK – TULSA, Okla. (AP) Tulsa Mayor Kathy Taylor says she's not running for re-election this fall so she can focus on guiding the city through turbulent economic times.
Taylor told those gathered at the Tulsa Press Club that she loves being mayor and doesn't want to have to run a political campaign while helping Tulsa cope with falling sales tax revenues and the effect it will have on municipal government. Her announcement was supposed to officially come tomorrow.
Taylor mentioned some of the accomplishments made during her term, including completion of the BOK Center, the city's downtown arena and weathering Tulsa's worst ice storm in 2007.
She pledged to leave city government leaner, more efficient and more transparent than when she took office in 2006.
Republican Clay Clark and Democrat Robert Gwin Jr. have announced their intentions to run for mayor in the November race.
Former state Sen. James Williamson and City Councilor Bill Martinson are considering campaigns.
Copyright 2009 The Associated Press.