House, Senate Committees Pass Health Agency Funding Measures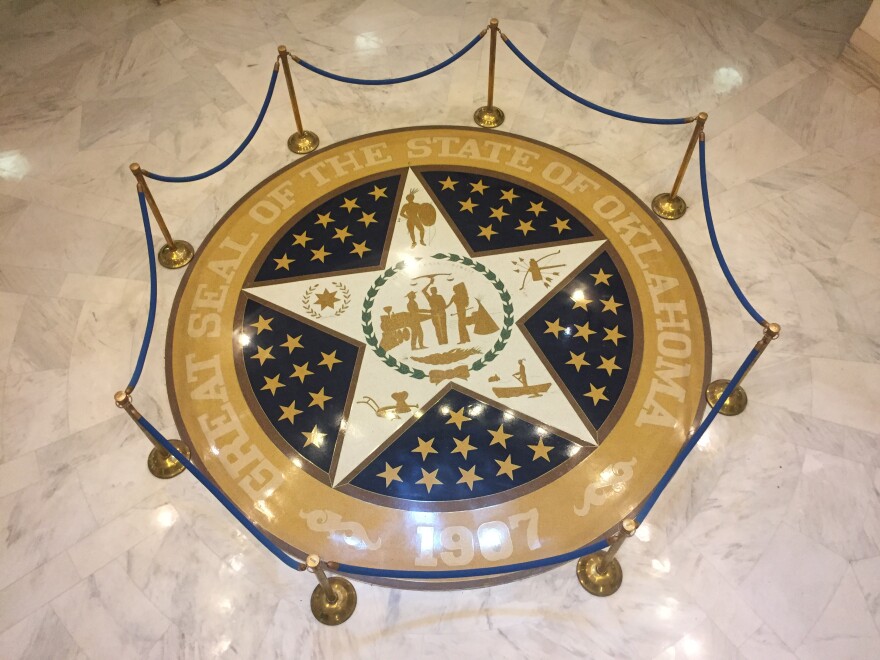 Oklahoma's second extraordinary session of 2017 is moving right along.
House and Senate budget committees passed bills Tuesday to fund the Oklahoma Health Care Authority and Department of Human Services through April. The agencies are in line for $17.7 and $26.5 million of an estimated $50 million coming from the early end of gross production tax incentives on some oil and gas wells. But Rep. Jason Dunnington noted there's some lag time here.
"We won't have actual data on how much money will come in from the legacy wells until February, but we would be appropriating this new money out of general revenue on Jan. 1," Dunnington said.
The State Board of Equalization is expected to adjust its budget forecast Wednesday at its regular meeting. State spending is based on it.
Though the Oklahoma Department of Mental Health and Substance Abuse Services isn't included, all three agencies will get funding through April if the measures passed Tuesday are passed by the full legislature.
"Back when we were in the first special session dealing with the appropriations coming from the Rainy Day [fund], that's the reason mental health is not part," said Rep. Dennis Casey. "So, it's trying to get all of them in that same situation."
Lawmakers are expected to pass both measures by Friday, with a Senate vote likely coming Wednesday.