Name Announced For TCC Enrollment Facility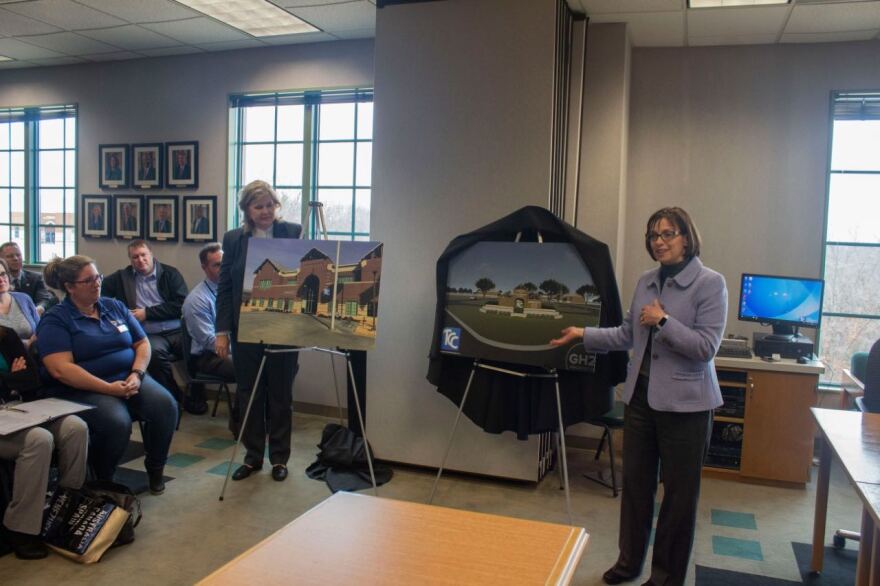 Plans for a Student Success Center on TCC's West Campus move forward as the Hardesty Family Foundation announces a $1 million gift to TCC's largest fundraising campaign, Clearing the Pathway: The Campaign for Completion. The College also announced the new facility will be named after Roger Hardesty and his wife, Donna Hardesty.
The multi-year Campaign is about removing financial, navigational and physical barriers to a student's success and graduation. The Student Success Centers, planned for all four campuses, are designed to serve today's students by centralizing all student services necessary to apply, enroll and pay for college.
"We envision a college where our students' success is determined solely by their motivation to learn, not by their personal finances or social circumstances," said TCC President & CEO Leigh B. Goodson, Ph.D. "Plus, our research shows 90 percent of TCC graduates live and work in the greater Tulsa area, so, increasing a student's success improves our workforce."
The Student Success Centers are essentially "one-stop shops" which help students navigate the college application process and have been designed using national data on removing barriers.
"Our investment is about improving our community by impacting the lives of current and future students," said Michelle Hardesty, Hardesty Family Foundation Executive Director. "TCC plays a major role in training and educating our community. If we expect the Tulsa area to continue to grow, we need to ensure we have a properly educated workforce. TCC is well positioned to fill this need and we are excited to be part of TCC's future."