GOP: School choice focal point of per-pupil cap for large districts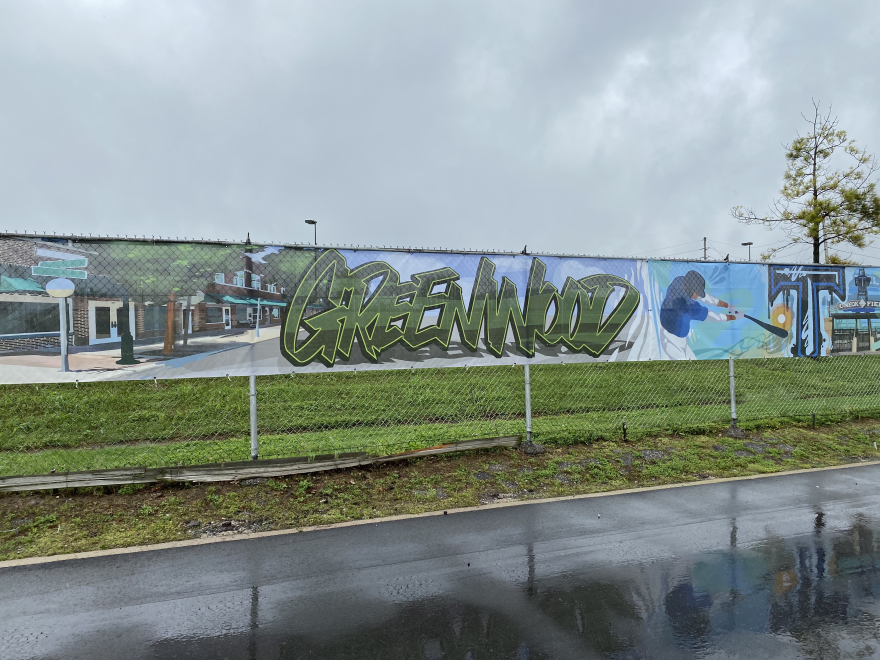 Oklahoma House Republicans have proposed $300 million to give to public schools in the state for classroom supplies and technology. It comes with a funding cap for the largest school districts — something legislators who support the plan say will ensure small districts are supported as school choice is rolled out in the state.
Oklahoma House Republicans say school choice is a focal point in their caucus' proposed plan to give half a billion dollars to public schools throughout the state, but less money per capita to large districts for classroom supplies and technology than smaller ones.
Through Oklahoma House Bill 2775, House Republicans aim to put half a billion dollars to fund public schools in Oklahoma. The bill would set aside $300 million for per-pupil expenses, $150 million for across-the-board teacher raises of $2,500 and $50 million to address the lack of property taxes in certain school districts.
The bill was presented in tandem with House Bill 1935, which will give eligible parents who send their children to private school up to $5,000 tax credits and $2,500 tax credits to homeschool parents.
If passed, the $500 million would become recurring funding, said House Speaker Pro Tem Kyle Hilbert (R-Bristow).
The per-pupil funding has been capped at $2 million for the 24 most populated school districts in the state, legislators confirmed during an Appropriations and Budget education subcommittee meeting Thursday.
Because of the $2 million cap, per-pupil spending crunches out to $60 per student at Tulsa Public Schools. Sand Springs would receive $387 per student under the same cap, according to a budget sheet obtained by Public Radio Tulsa.
Other districts in the area that would get more than three times as much as TPS are Bixby ($257), Owasso ($205) and Bartlesville ($324). Districts like Sapulpa, Pryor and Glenpool public schools could get at least as much as Sand Springs because they don't hit the $2 million cap, the budget sheet shows.
Rep. Trey Caldwell (R-Lawton) said this approach would help schools that are "traditionally disadvantaged" because of fewer property taxes, private partnerships and school district foundations than urban and large suburban districts. Caldwell has accurately pointed out that smaller, often rural, districts commonly have less per pupil funding their urban and large suburban counterparts.
Caldwell said families could only benefit from HB 1935 — or any other kind of school choice program, for that matter — if they lived in the Tulsa or Oklahoma City metro areas.
"This cap is a way that schools that are not going to have those options are going to have those resources," Caldwell said.
He and Hilbert also said the $50 million to address property tax shortfalls would also help Lawton Public Schools, which has a large amount of federal land that's unable to be taxed.
House Speaker Charles McCall authored and presented both bills after narrowly defeating a push for a school choice program — which he said would hurt rural communities that don't have options — in the 2022 Legislative Session.
Rep. John Waldron (D-Tulsa) spoke against the funding model, calling it "a way to get rural legislators on board" with school vouchers. Waldron is a former public school teacher who represents a significant part of TPS.
Even outside of school choice, the funding model has upset Tulsa Public Schools officials and Democratic state representatives.
"Doesn't it seem illogical to you that you would put a $2 million cap for the largest school districts? Say, for instance, they needed computers. If they have a $2 million cap, they can't supply their students to the degree that smaller school districts could, because they're capped at that $2 million. Did you think about a ratio for a cap?" Tulsa Democratic Rep. Meloyde Blancett, whose district encompasses part of TPS, asked Appropriation and Budget Education Subcommittee Chair Rhonda Baker at the Thursday meeting.
"Keep in mind, with our caucus, we have a large number of members that come from a variety of areas — we've got urban, suburban and rural. Based upon the conversations and all the needs and issues we discussed, we did feel like this was the most fair way that all school districts are being represented properly," Baker said.
Baker said the larger school districts could be eligible for the state's Redbud program. Hilbert co-authored the legislation that created the Redbud program in 2021 to send medical marijuana sales tax revenue to charter schools and underfunded public schools.
Baker also argued the proposed funding model would help rural school districts retain students — she said her colleagues in rural areas have told her they've lost students to larger school districts because they have better facilities and supplies.
Others disagree.
"It kind of creates a perverse incentive to try to make your district as small as possible," said Waldron.
In a prepared statement Friday, TPS spokesperson Drew Druzynski said HB 2775 "creates an illusion of additional aid." Druzynski said the funding cap creates unfair distribution that hurts vulnerable children.
Hilbert claimed the funding model won't eventually lead to rural districts surpassing larger districts years down the road.
Hilbert focused on how the bill would bring the state's education to an unprecedented level — $3.7 billion.
"If you cut it below $3.7 billion, not only will you cut public education — which some people in the Legislature definitely want — you'll also be cutting the school choice program," Hilbert said. "Everyone in the Legislature falls into one of those camps."
Since the 2022 session, vouchers have been a point of contention for Democrats and rural Republicans in the Legislature. The contention came to a head in March 2022, when the Senate defeated President Pro Tem Greg Treat's school choice bill in a narrow vote that lasted past midnight. It came just over a month after McCall told reporters Treat's bill wouldn't be heard on the House floor.
Gov. Kevin Stitt and State Superintendent Ryan Walters have both openly pushed for a school choice program.
During the Thursday subcommittee meeting, McCall said his bill does not violate the United States Constitution. He claimed all school districts will be "treated the same way" if his bill passes.
In 1973, the U.S. Supreme Court ruled funding inequities in Texas' public school system were not unconstitutional because education was not a "fundamental interest" of the Constitution.
"There will be people who reach a cap in all parts of the state," McCall said.