TU President Gerard Clancy Resigns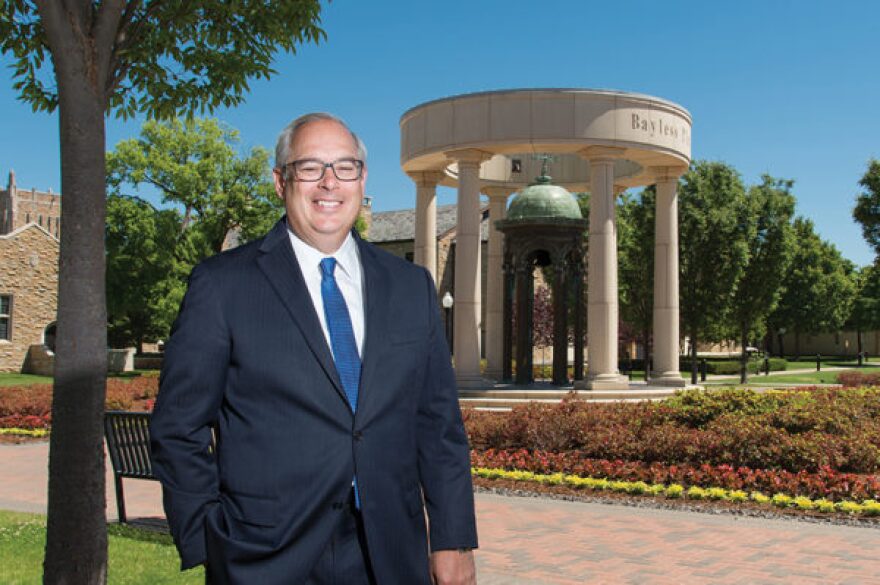 The University of Tulsa Board of Trustees has accepted the resignation of President Gerard Clancy.
Clancy's resignation is effective immediately. He is stepping down because of a "recent and unexpected medical episode."
"Since I took this position, I have promised my family that if my health was affected, I would step down as President. That day has come," Clancy said in a statement.
Provost Janet Levit will serve as interim president until a permanent successor is chosen. She had served as acting president since Clancy went on medical leave Jan. 20.
Clancy was made TU's 20th president in November 2016. The most notable change during his tenure was the reorganization plan known as "True Commitment," which sets the stage for some degree programs to be phased out and for the university to be reorganized into a "professional super college" focused on technology, medicine and law.
Clancy was concerned with students' well-being and launched a state-of-the-art Center for Student Success and created a network of student support programs including mental health outreach, sexual assault prevention, trauma-informed law enforcement, residential life programming and binge-drinking reduction.
In addition, his wife, Paula, established the First Lady Emergency Fund for TU students with sudden financial crises.
"The Board is deeply grateful to Dr. Clancy for his extraordinary dedication and service to TU," TU Board of Trustees Chair Fred Dorwart said in a statement. "We respect his decision, wish him a full and speedy recovery and look forward to his returning in a capacity where he will continue to advance the interests of The University of Tulsa."
Clancy will one day return as a professor of community medicine in the Oxley College of Health Sciences. Trustees also anticipate he will help with broader university efforts.
"While I am stepping down as president, I am pleased that the Board of Trustees has asked me to continue to contribute to TU in my areas of expertise and strength – particularly fundraising, student recruitment, and developing corporate and civic partnerships, once I am able to do so," Clancy said.
With Levit serving as interim president, Senior Vice Provost for Academic Initiatives Tracy Manly, one of the architects of the "True Commitment" plan, will become acting provost.
Note: KWGS is licensed by the University of Tulsa.