Tulsa Health Department Hopes to Start COVID Vaccinations for Health Care Workers Next Week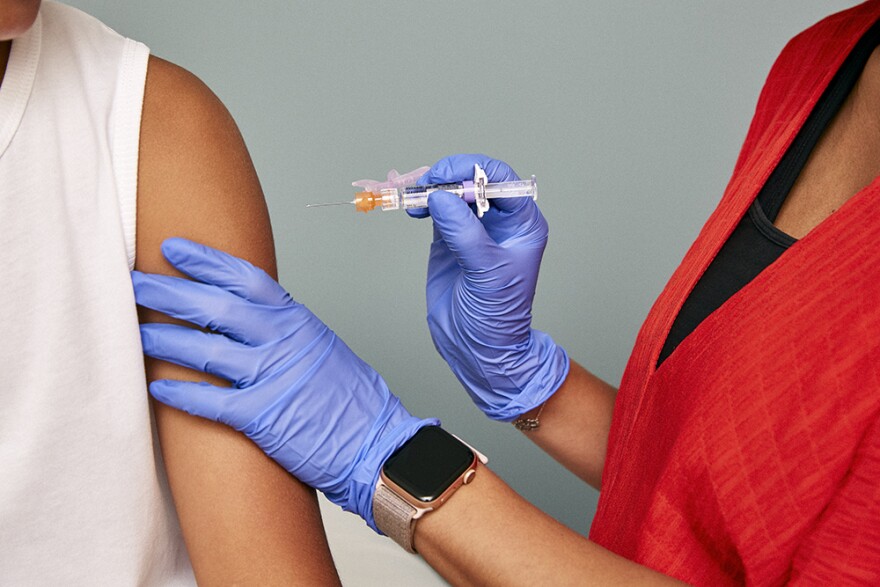 The Tulsa Health Department anticipates it will start giving COVID vaccinations next Thursday.
That's dependent upon a Food and Drug Administration panel approving Pfizer's COVID vaccine, putting it in line to be shipped next Tuesday and received in Oklahoma the next day.
THD Clinical Services Manager Ellen Niemitalo said in consultation with the state health department, health care workers who care for COVID patients are first in line.
"We say we want to take care of the people that are really taking care of us. So, those individuals will be identified by their health care facilities, and they will be contacted to go ahead and schedule and appointment," Niemitalo said.
One of those health care workers could be Hillcrest South ICU Medical Director Dr. Brian Worley.
"One of my charge nurses asked me earlier today if I'm getting the vaccine, and I said, 'Don't block my path to the vaccine. The answer is absolutely,'" Worley said.
Worley says most patients in his ICU have COVID and his team is risking their lives each day.
THD does not have freezers that can store the Pfizer vaccine, which must be kept at nearly 100 degrees Fahrenheit below 0. It will rely on local health care partners for that.