Stitt Signs Bill GOP Lawmakers Sold As Ban On Critical Race Theory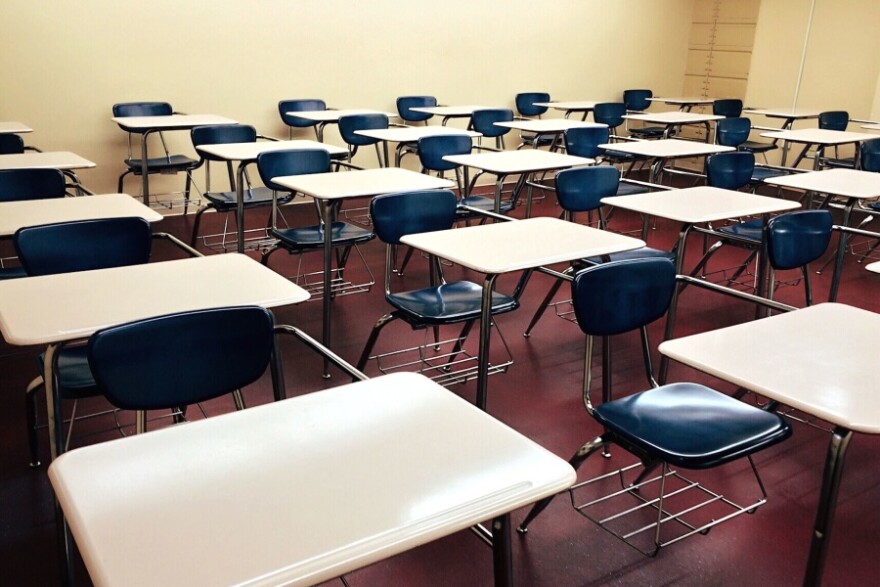 Gov. Kevin Stitt signed a bill late Friday similar to ones Republicans across the country are pushing as bans on critical race theory in their states' schools.
House Bill 1775 bans Oklahoma teachers from teaching concepts like one race or sex is inherently superior to another, or that anyone should feel any form of psychological distress based on their race or sex.
Critics say HB1775 is an attempt to whitewash history, and educators, clergy and the 1921 Tulsa Race Massacre Centennial Commission urged Stitt to veto it.
"Martin Luther King spoke of a day when people in American would be judged not by the color of their skin, but by the content of their character. House Bill 1775 codifies that concept that so many of us believe in our hearts, including me," Stitt said in a video message.
The 1921 Tulsa Race Massacre Centennial Commission issued a statement Friday after Stitt signed the bill, calling it "diametrically opposed" to their work.
"As a fellow commissioner, we thought our governor would do better; the commission will have a special meeting Monday to discuss upcoming centennial events and HB1775," the statement added.
Stitt said teachers can still follow state standards to teach about events like the Trail of Tears, Tulsa Race Massacre and Oklahoma City lunch counter sit-ins.
"We can and should teach this history without labeling a young child as an oppressor, or requiring he or she feel guilt or shame based on their race or sex," Stitt said.
Some Oklahoma Republican lawmakers have claimed there's a problem with K–12 students being indoctrinated in their classrooms to hate America, but they refuse to cite examples of it happening. Across the country, some Republicans have taken to describing critical race theory as Marxist ideology.
The main premise of critical race theory is discrimination was embedded in U.S. laws from the start, leading to disparities that continue today.
Legal scholars say bills to ban it infringe upon the right to free speech.
HB1775 takes most of its language from an executive order then-President Donald Trump issued in 2020 to ban diversity training by federal agencies and entities receiving federal funding. Civil rights groups challenged that order in court, and a judge blocked it. President Joe Biden rescinded it after taking office.
Oklahoma Republicans suspended rules to revive HB1775 after deadline and eventually pass it.
HB1775 also bans gender and diversity training at state colleges and universities. The law takes effect immediately.