With Medicaid Expansion Costs Covered By Other Funds, Health Care Authority Saving $164M From State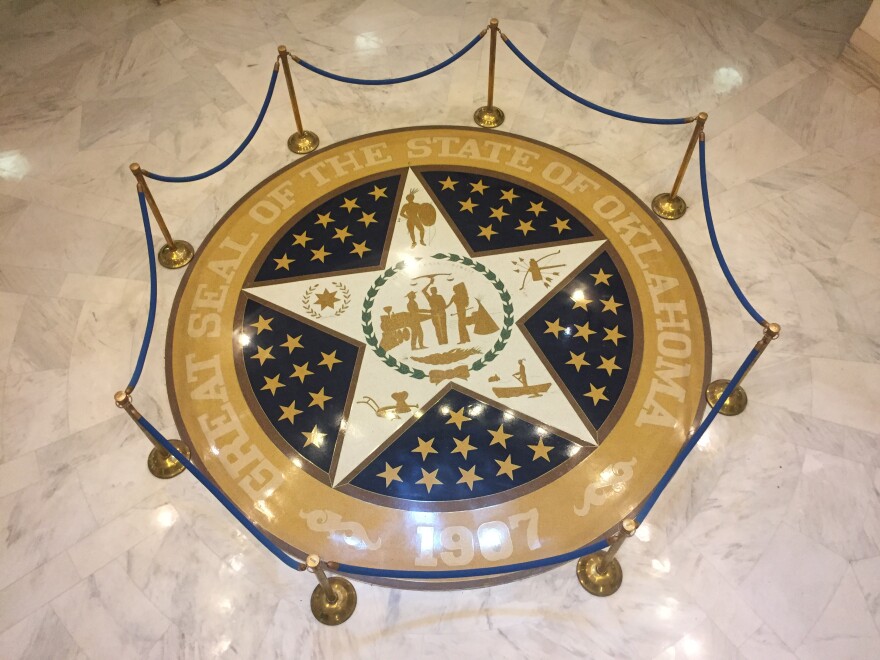 The Oklahoma Health Care Authority has not touched $164 million lawmakers appropriated to pay for the state's 10% share of the program's costs.
OHCA CEO Kevin Corbett told lawmakers this week federal virus relief funds and savings from shifting thousands of people from fully state-funded coverage to the expanded Medicaid program are enough to cover costs right now. Around 65,000 people with health coverage through entirely state-funded programs qualified for insurance under Medicaid expansion.
Corbett said the state's money is in a savings account in case expansion costs suddenly go up because of a drop in federal support.
"It's there to kind of buffer that kind of exposure. So, at this point in time, my understanding is we'll leave it on the sidelines until deemed necessary, and we'll activate at the appropriate time," Corbett said.
Senate Minority Leader Kay Floyd asked Corbett whether the money lawmakers designated for Medicaid expansion could end up being spent on other things.
"Our intent, obviously, would only be using that to the extent it became necessary by virtue of the purpose that it was set in place," Corbett said.
"And I understand your intent, and I appreciate that, and I know that's the goal here. I just want to know if it's possible these monies could end up someplace else," Floyd said.
"Certainly not the intent," Corbett said.
"So, it is possible?" Floyd said.
"Well, I — probably not under my watch, because I would certainly disclose that before ever being utilized," Corbett said.
Since OHCA opened enrollment on June 1, 170,000 people have qualified for health coverage under Medicaid expansion. Voters approved a state constitutional amendment last year to expand Medicaid to working adults earning up to almost $18,000 a year.
Of all the new Medicaid enrollees, roughly 100,000 were not previously covered by state programs.
"Probably about half are unemployed and half are employed but still uninsured," Corbett said.
Corbett told lawmakers despite the flurry of applications and a vast increase in calls for customer service, OHCA handled everything without hiring additional staff. One of the lawmakers who led the fight against plans to outsource the expanded program, Sen. Greg McCortney, praised Corbett for how things have gone.
"I don't think there were a whole bunch of people who were making predictions who would've predicted it would go this quietly and this smoothly to take that number of people and begin to give them these services," McCortney said.
Corbett also told lawmakers contracts worth $2 billion for private companies to manage the expansion program are null and void after the state Supreme Court ruled in June those agreements cannot be made without legislative approval.
"But there has been no decision in terms to move forward with regards to third-party managed care. So, there is no [request for proposals] being developed, there's no RFP being submitted to the street for purposes of response. That is still in a pending hold, if you will, with regards to what we're going to do from a delivery system," Corbett said.
Corbett said OHCA does need more Medicaid providers in some fields, especially dentistry.