The Splendid Table's Turkey Confidential 2016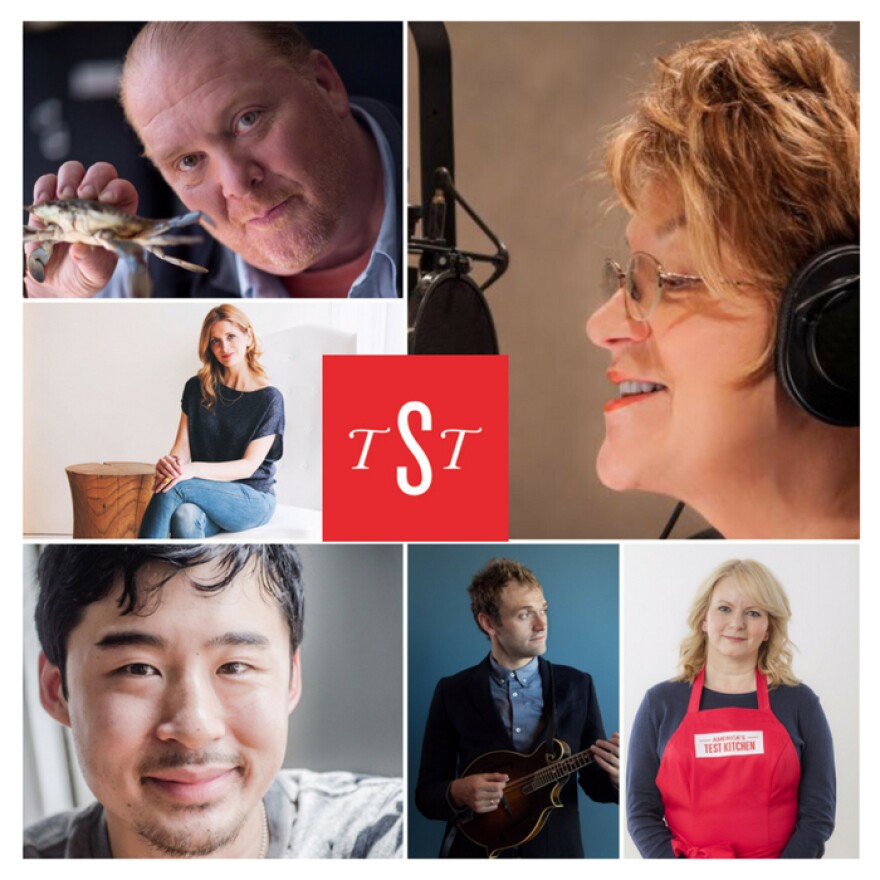 Turkey Confidential is a live, two-hour, call-in program on Thanksgiving Day, November 24 from 11:00 a.m. – 1:00 p.m. on Public Radio Tulsa 89.5.
Help is on the way for Thanksgiving cooks, kitchen helpers and dinner guests on the biggest cooking day of the year. Host Lynne Rossetto Kasper will field listeners' questions with the help of America's Test Kitchen co-host Bridget Lancaster, Mario Batali, Francis Lam, Melissa Clark and A Prairie Home Companion's Chris Thile.
A Thanksgiving morning tradition now in its 12th year. Past shows have included everything from a cross-country trucker cooking his Thanksgiving dinner on the manifold to a panicked first-time cook who didn't realize a turkey needs to be thawed. Tune in for some wit, laughter and expertise.
For live streaming listenHERE.
America's Test Kitchen also pulled together a complete Thanksgiving Celebration Menu for The Splendid Table listeners to make your holiday even easier, tasty and special.
Have a question for Lynne (or a Thanksgiving disaster story to share)? Submit your question using this form, via Twitter (#turkeyconfidential), via Facebook, or call our hotline during the live show: 1-800-242-2828. They'd also love to see your Thanksgiving triumphs and tragedies! Share your Thanksgiving photos on Instagram #turkeyconfidential.
For more information on Turkey Confidential and The Splendid Table clickHERE.