Muscogee (Creek) Nation Now Taking Adults Without Appointments At Tulsa COVID Vaccination Clinic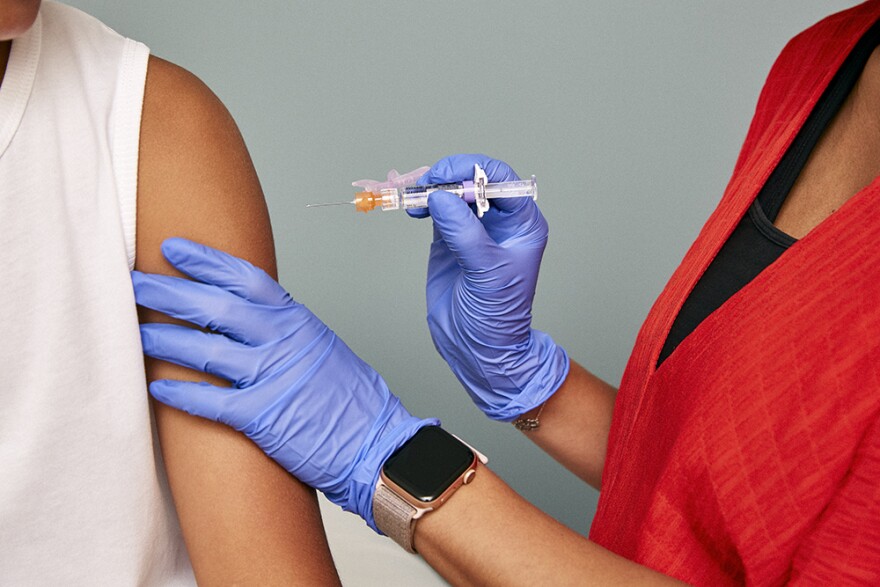 The Muscogee (Creek) Nation Department of Health is now offering first doses of COVID-19 vaccinations on a first come, first served basis at a drive-thru clinic in Tulsa.
The clinic is Friday and Saturday from 8 a.m. to 5 p.m. at the River Spirit Expo Center at Tulsa's Expo Square, 4145 E. 21st St. Muscogee (Creek) Nation has 4,000 doses available.
Anyone 18 or older is eligible to get vaccinated at the clinic, being held in partnership with Indian Health Service. When it was first announced, the clinic was for Native Americans and their non-Native family members or caregivers, and appointments were required. Muscogee (Creek) Nation later announced anyone 18 or older could book an appointment.
Individuals receiving the vaccine should enter Expo Square off of 21st Street at Gate 1. Follow the signs around the Expo Center until you reach the entrance of the drive-through on the west end of building. Volunteers will be on-site to assist individuals with paperwork. Stay in your car.