Oklahoma Turnpike Authority Officially Starts Transition To Cash-Free Tolling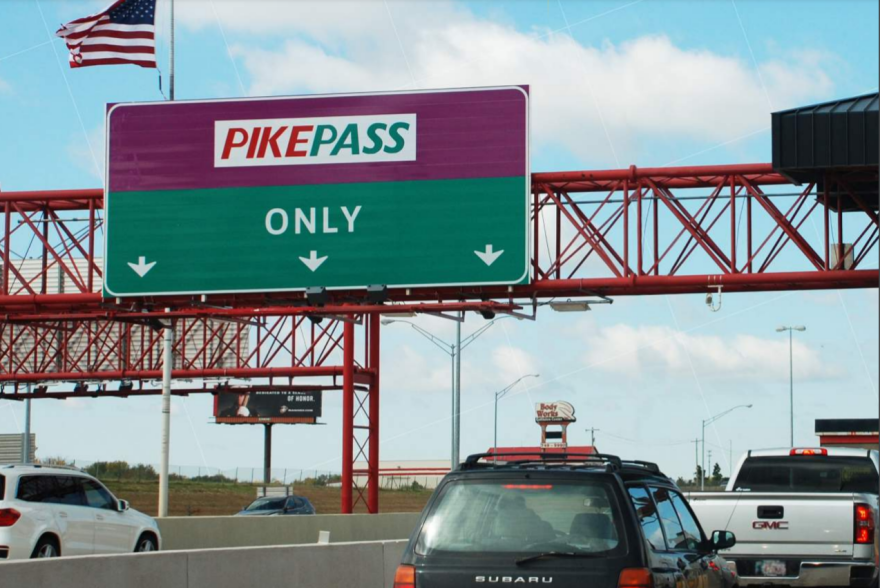 Oklahoma's toll roads are going cash-free, starting next month with the Kilpatrick Turnpike.
The Oklahoma Turnpike Authority voted this week to approve a contract with a company to process plate-based tolling invoices and to raise rates roughly 75% for drivers not using the PikePass system, which pays tolls automatically.
OTA Executive Director and State Transportation Secretary Tim Gatz said safety is the primary factor behind phasing out cash.
"You have three opportunities to have an accident whenever you're stopping to pay a cash toll: one when you exit the mainline, one when you stop to pay the toll and one when you re-enter the mainline. And we see some terrible accidents at our toll plazas," Gatz said.
Cash-free tolls will eventually expand to the entire turnpike system. According to OTA, PikePasses currently account for more than 80% of transactions across the entire toll road system.
OTA Finance and Revenue Director Wendy Smith said there are a couple reasons for the big hike in rates for drivers not using PikePass.
"Typically, across the country, cashless rates are quite a bit higher for two reasons: one, because it is higher to collect a cashless transaction through an invoice, but also because we're really trying to direct those people to the lower-cost — at least for us — PikePass transactions," Smith said.
OTA approved a five-year agreement with Conduent State and Local Solutions to process toll invoices. Conduent is also the company processing Oklahoma unemployment benefits.