March Toll Collections Jump A Year After Pandemic Took Hold Of Oklahoma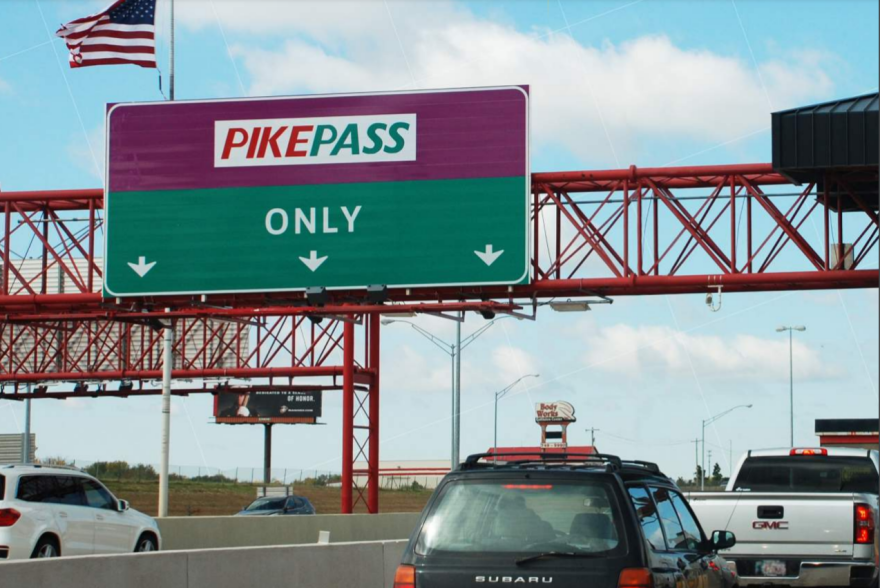 If statewide toll collections are any indication, Oklahoma is emerging from the pandemic.
Oklahoma Turnpike Authority Finance and Revenue Director Wendy Smith said during a Tuesday meeting her staff has given her an early look at this month's figures. March 12, 2020, is considered the pandemic start date.
Smith said toll revenues for this March 1–11 were up 2% from the same period in 2020.
"But when you look at March 12–24 for both years, there's a 35% increase this year. So, I think that shows that we're coming out of the darkness of COVID and we're seeing our revenues come back. I think, obviously, the Kickapoo's increasing traffic every day," Smith said.
The Kickapoo Turnpike, opened late last year, connects I-44 and I-40 east of Oklahoma City.
Oklahoma Highway Patrol Zone Commander Mike Mize said despite the recent uptick in travel, there's another promising trend on the state's toll roads.
"Zero fatalities for February, zero fatalities for January, zero fatalities for December. So, knock on wood, I hate to jinx us, but we're looking at closing out March now, four months of 2021, one month of 2020, five months of no fatalities," Mize said.
State toll collections were down almost 18% in February from the same month a year ago, as winter storms battered the state. But revenues the last seven days of the month were up 2.4% over the same week the year before.